It's been a long few weeks as I worked diligently to get the MIP to this point.  As I look to packing up for my move to Germany, I've been trying to take advantage of the ready access to materials here in the US.  That meant buying the steel adn other materials and building what I could, in sizes that would fit in a shipping lift van.  Still a few things to finish up on like the glareshield but everything else is done for the most part.  I hope to have the framework for my two seats built within the next week so they can be mounted properly.  The seats came out of a DC-10 as opposed to a B737 so they have a different mounting system.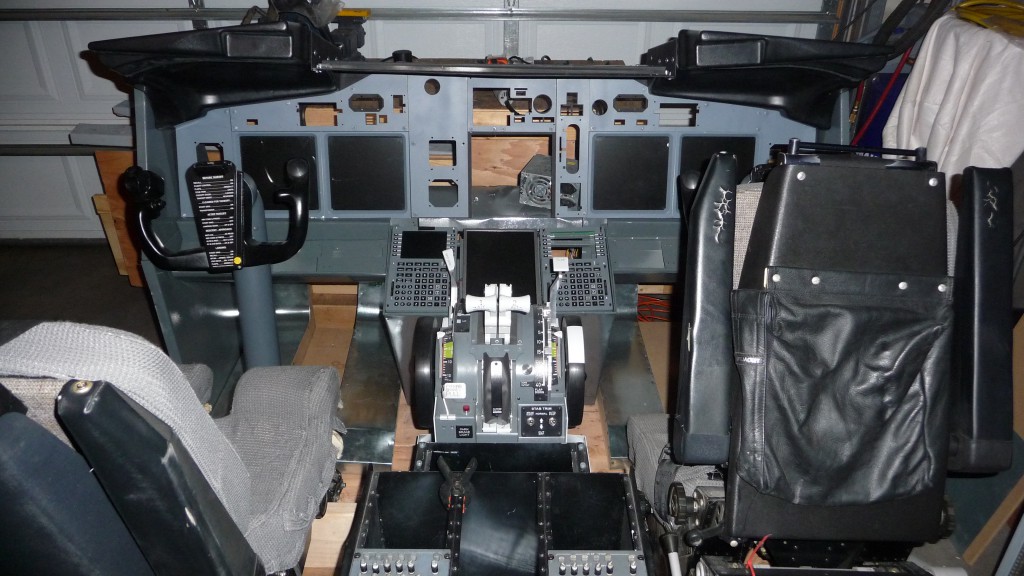 The upper EICAS has been removed as I am still working some of the trim, and I haven't dropped the screen into the FO CDU yet.  I still need to cut the holes and mount my sixpacks in the glareshield.  My CNC is down right now, but once it's up, I'll be making a faceplate that I can mount my CP Flight RS232 MCP and two EFIS into.  I can then finish the glareshield.
1.  I started by welding a framework to hold my FDS signature MIP.  To that I mounted my glareshield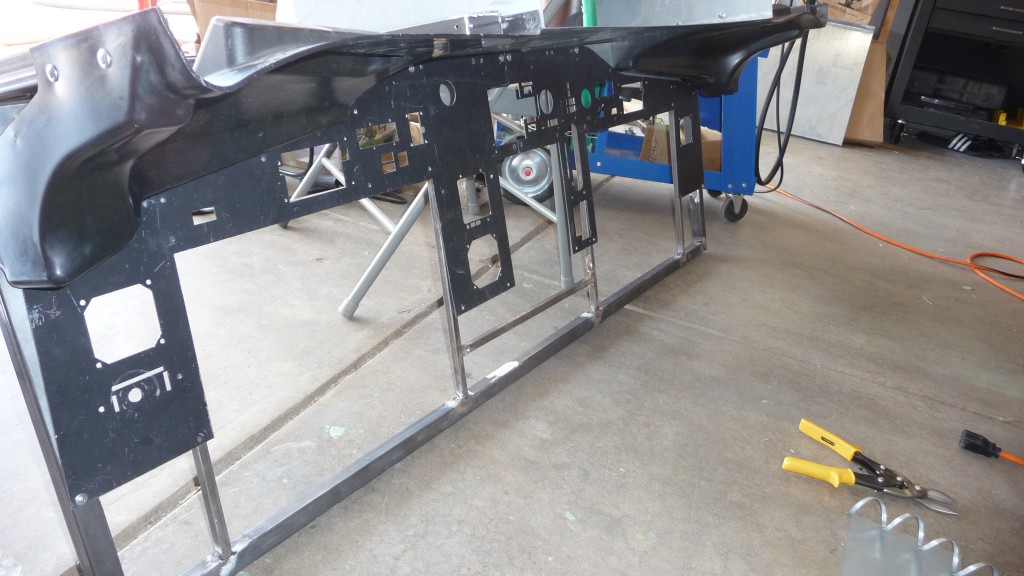 2.  Next I built a side mount and cut and bent sheet metal to form the side panels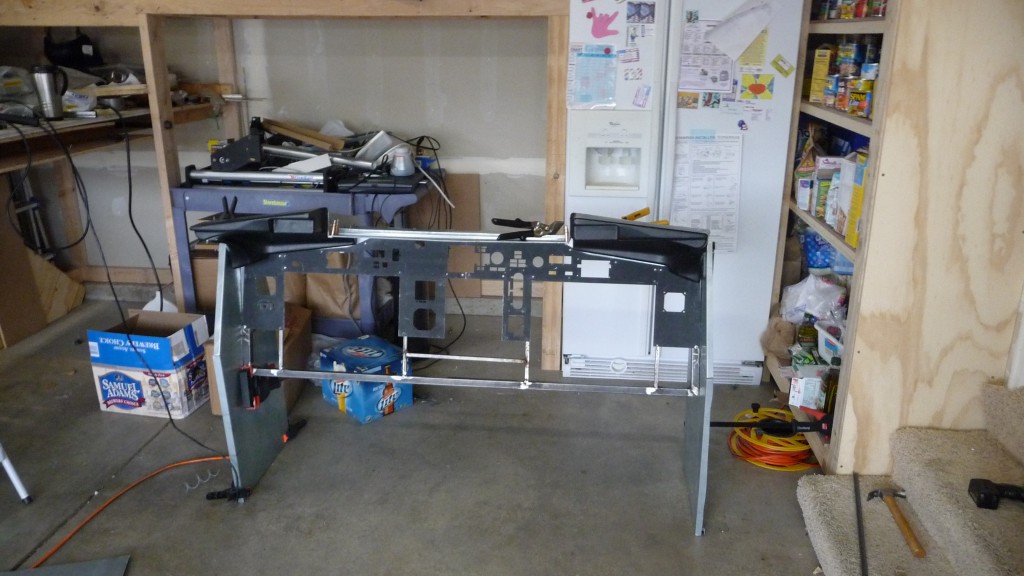 3.  I then built the CDU bay.  The rudder footrests are there for sizing.  That will be a future project.  Also powder coated the MIP.  The light panels are both made from scratch.  I'm very happy with how they came out, even though I really lacked some of the tools to shape the metal.
4.  The base is mod1.  The material for mod2 will travel with me to Germany and be built there.  It will be modular, sized and structured to support a shell.  Thanks for the plans, Nick. In this photo you can see the seat mounts.  Just behind the seats and pedestal you can see the aluminum stock that will be used for the seat rails.  These seats don't use J-rails.  They slide back at an angle.  Once I have the aluminum framework done, I'll mount the track guides to it.  I also still need to repaint the pedestal to NG specs.
Well…  that's it for now!