As I've noted, the shell and liners were not a direct fit and modifications were necessary. One of the things that didn't fit well were the handholds.
The handholds were bought from Conrads and they look great. I fashioned mounting brackets from standard L-brackets I bought at OBI (German hardware store). Once bent with a vice and hammer, then painted they worked great providing the proper offset to fit in the liner handhold grooves.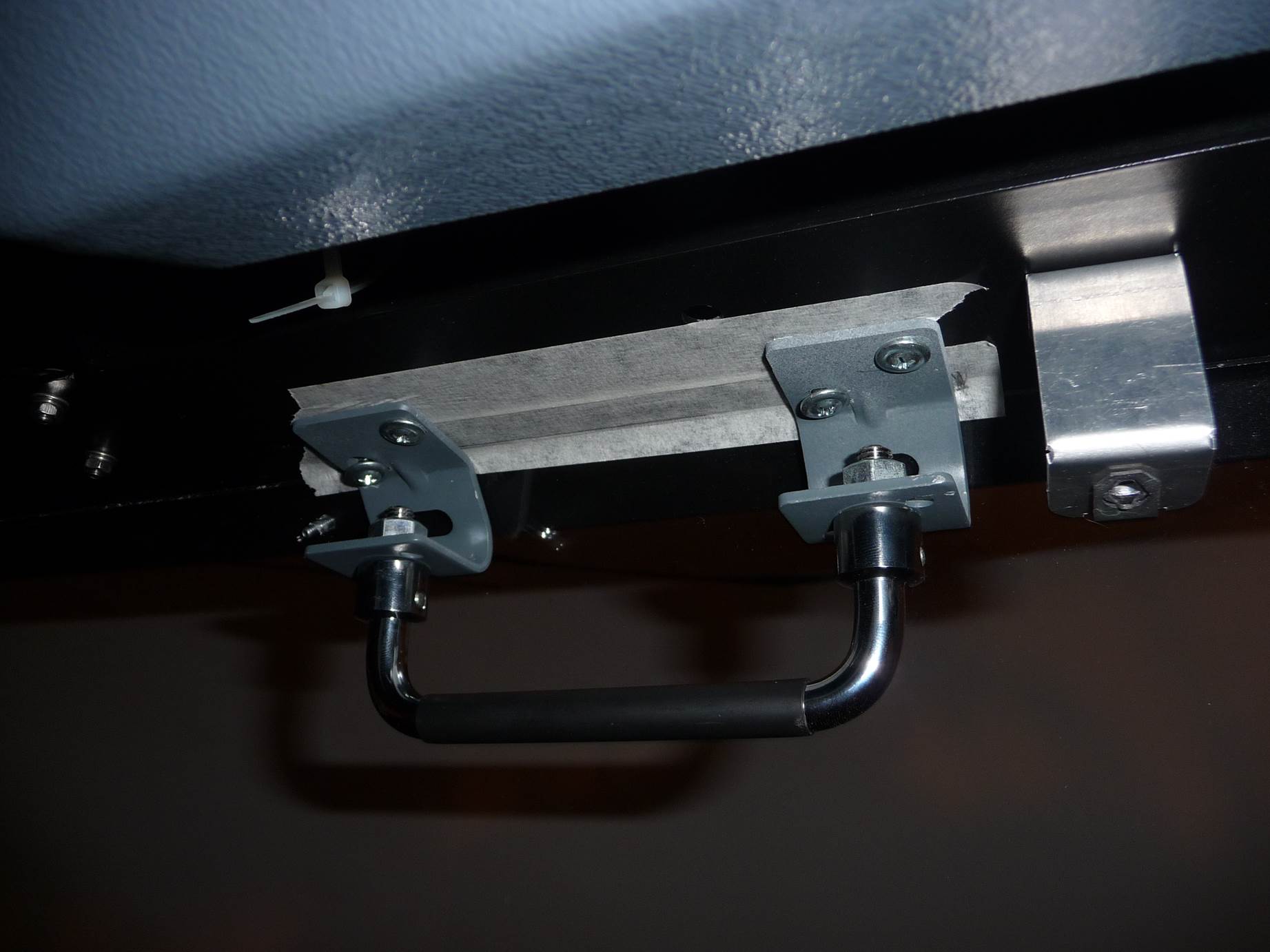 Very happy with the way these turned out!
I've since painted the mounting screws!
They look perfect folded away and support my weight to adjust the seat